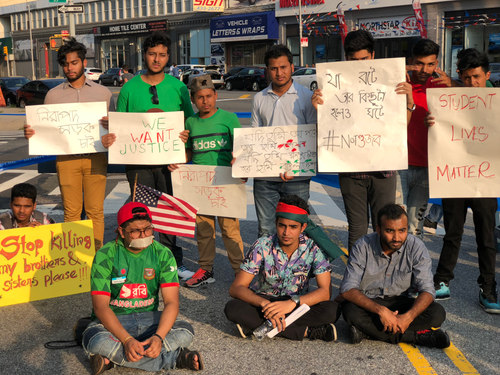 #WeWantJustice: Bangladeshi students put themselves in danger protesting road safety

by Suswana Chowdhury
on August 7, 2018
Tens of thousands of high school and college students in Bangladesh were checking licenses and registrations of every driver on the streets. They stood in line formations to create an emergency lane for ambulances and people in need to pass through. Standing in the heat and rain, students made sure no vehicle was on the wrong side of the road. They demanded the government to finally after years of pedestrian deaths and road accidents to pass transportation reform. Parents and the media were in full support. From abroad, the Bengali diaspora watched on Facebook in awe. The protests were a display of what the youth population can do. The change we can create. It was peaceful and beautiful.
Until it wasn't. Until the police started using tear gas and rubber bullets on the students. Until a pro-government group started beating the students and journalists. Until it became violent and ugly.
Read the full piece here.